I designed a catalog of graphic assets that embodied the Impact Network's brand voice: creating consistent thematic look, feel and style for them to implement throughout their digital, on-air, web, and print media.



brand look & feel-style sheet/guide:
objective

Reinvent Impact's perception and brand image.

brand strategy

A holistic channel serving relevant spiritual and daily life content as well as wholesome urban entertainment.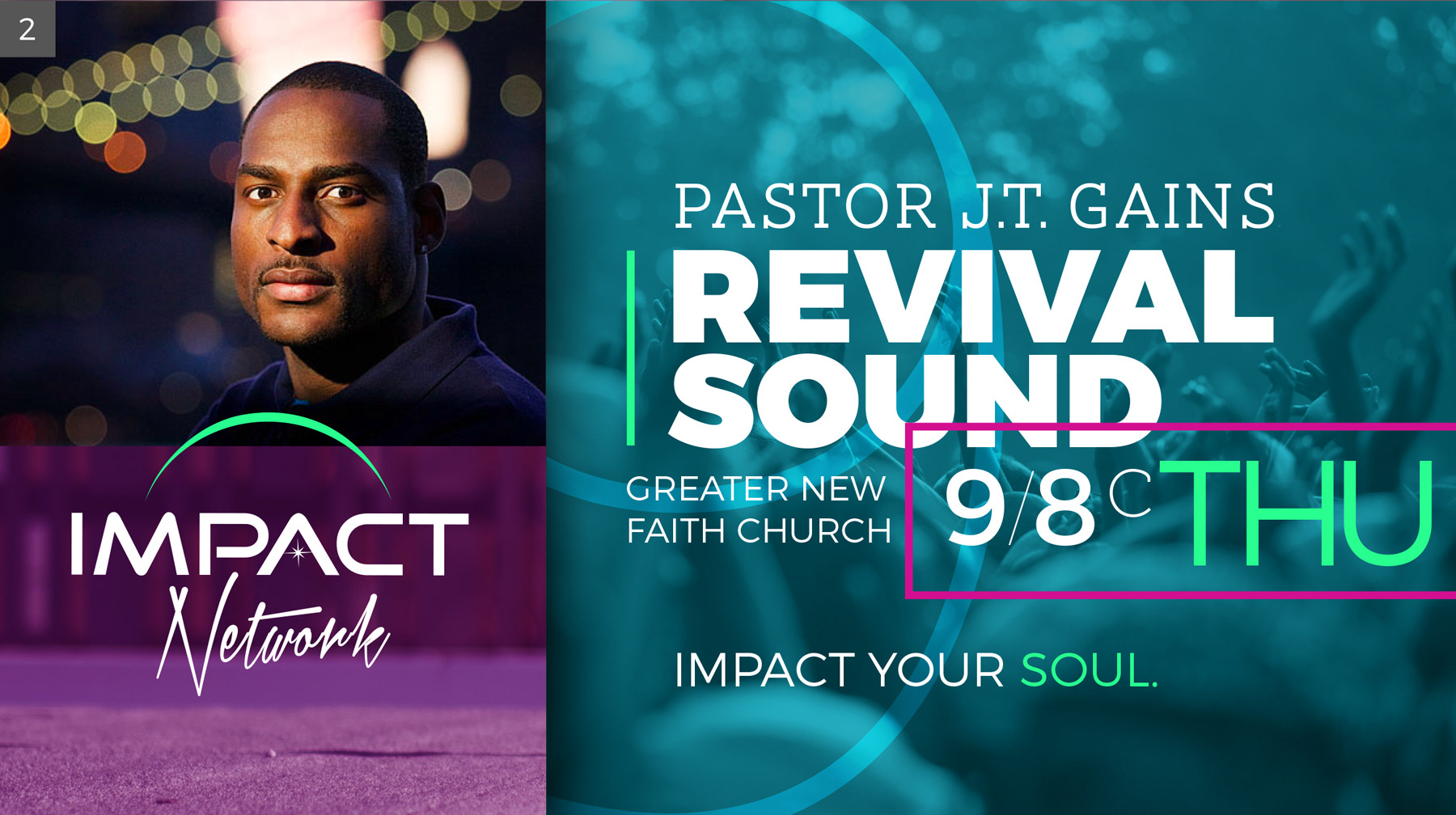 graphic treatment of brand style: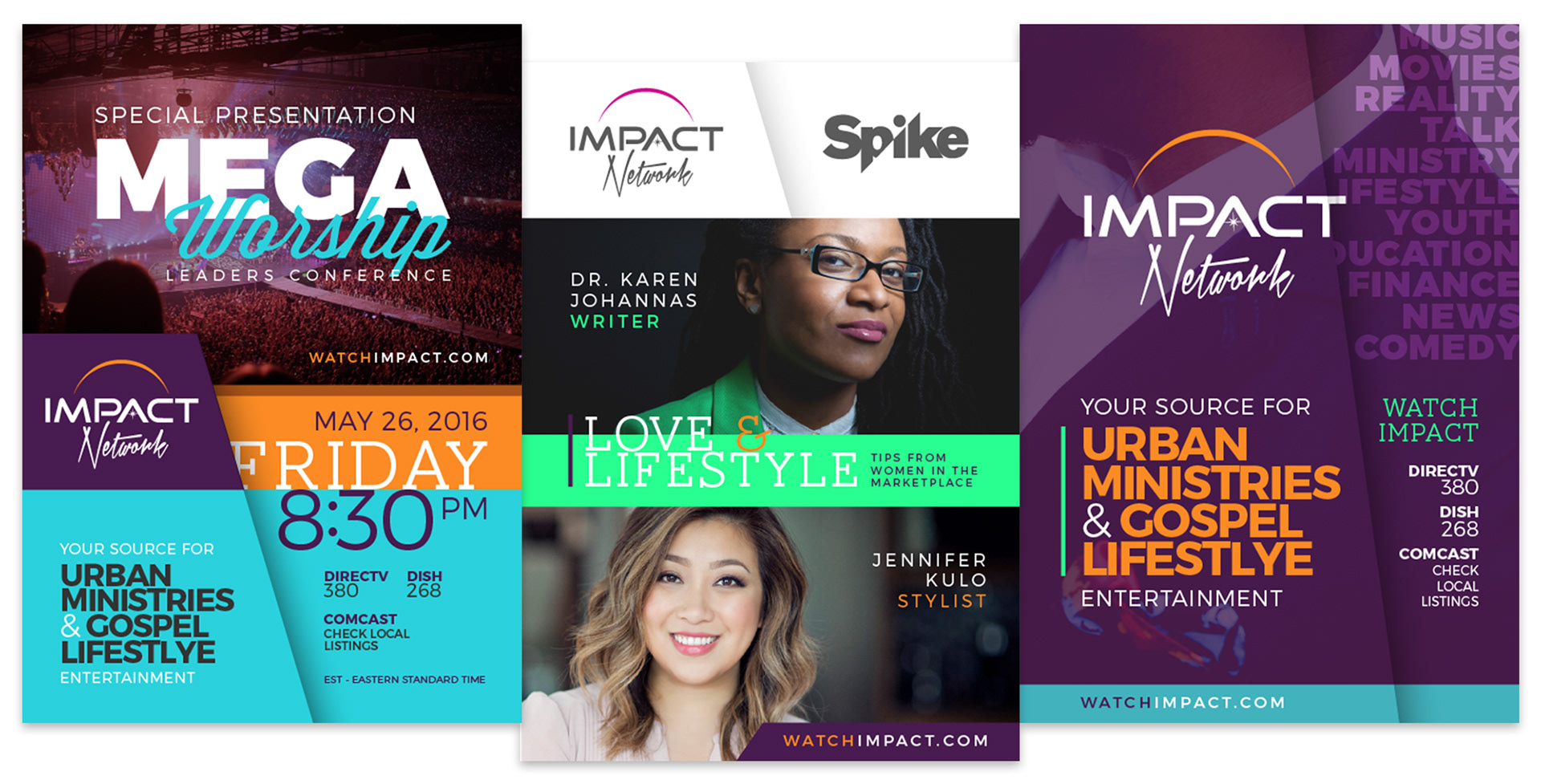 brand video implementation: