"Seen. Heard. Funded." It was an honor to be a part of bringing this brand to life. There was definitely a fresh energy in the room that welcomed a unique authenticity. This is the heart of Sixty8, to know there's a seat and a table waiting for those who have generally been overlooked and often overworked.
brand look & feel-style sheet/guide: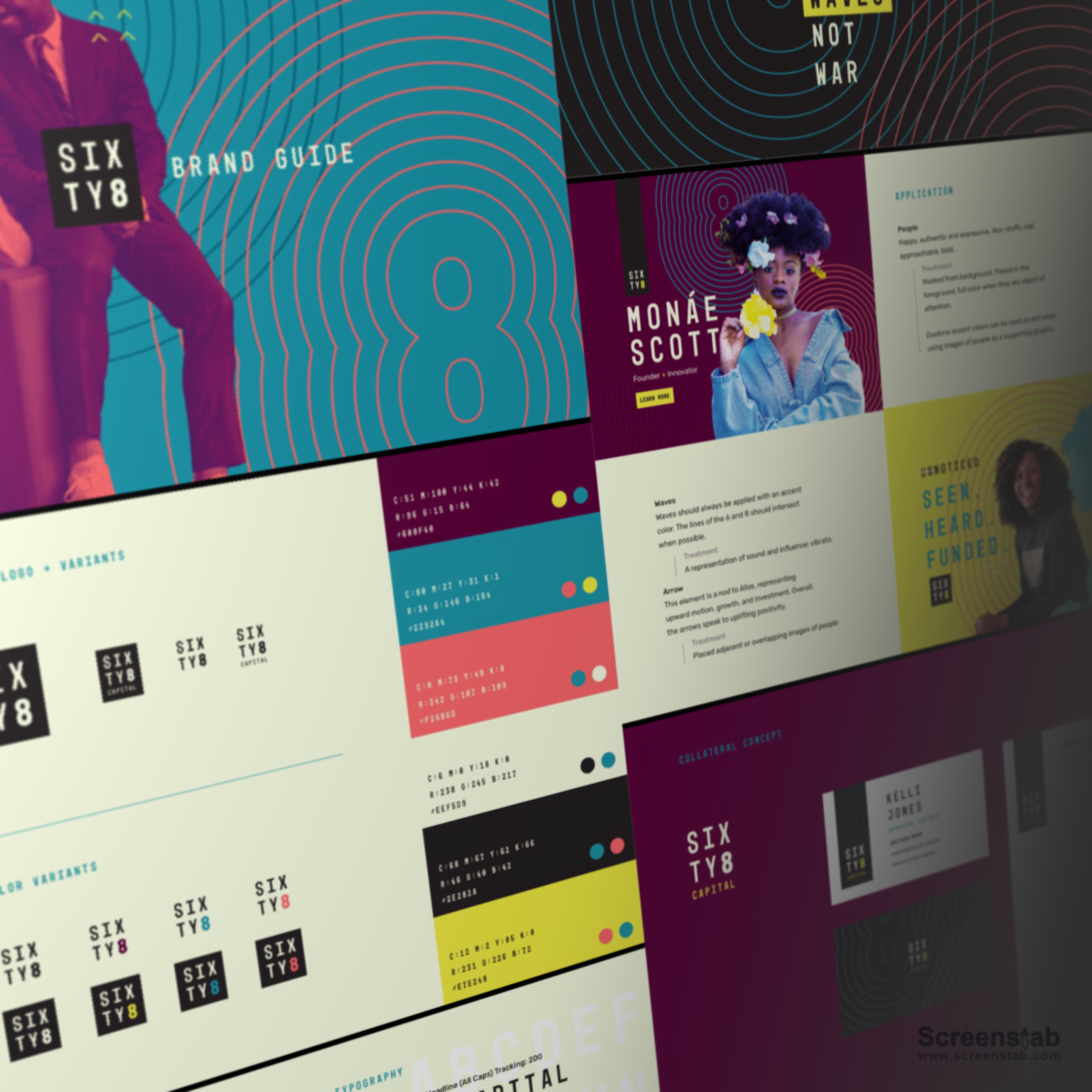 brand background
Sixty8 Capital's name stems from the generational, class and political events of 1968, a watershed year in the civil rights movement. Digital product agency Innovatemap convened a team of diverse thoughts and minds, including Tyler Hill, Head of Design at Pattern89, to create Sixty8 Capital's brand identity.